Unravelling The Travel Stuff – Things to Carry While Traveling
With the pandemic seeming to fade out now, people are getting excited to remake the travel plans that had come to a complete, jolting halt for a while now.
Along with the general motive of business or pleasure, these travel plans now also include an element of escapism – people just wanting a break from everything happening around them either because it is too mundane, or exactly the opposite – too overwhelming.
In either case, just like music, books, and films help take you to newer worlds, travel, literally does so too. And for us, it can almost fall under the same category of art in some sense. Type "travel quotes" in Google, and you'll be flooded with words that tell you just how life transforming travel is. Also, just like art, we believe that travel can be divided into various genres based on various different classifications.
The more obvious one would be the motive behind the travel which would also determine the itinerary, choice of stay, budgets, and so on. However, another interesting classification could be experience-based, where, on basis of the companions you choose to travel with, become the core of it all. After all, we believe that the experience of a destination varies greatly on basis of who you are sharing it with.
This could include traveling alone, going on a business trip as a business owner, going on a business trip as an employee, traveling with the entire family including individuals from different age group, traveling with a spouse or significant other, traveling with best friends, traveling with not-so-best friends, traveling with siblings, or even traveling to relocate for personal or professional reasons.
Whatever your intention, destination, or companion(s), the one thing that remains a constant through it all would be the things to take while traveling. What to put in your bag when travel is on your mind. Like so many have done so many times in the past, you don't want to wake up in a beautiful secluded location with the love of your life besides you only to realize that neither of you are carrying a toothbrush or toothpaste and need to move out about 20 kilometers in one direction to access the nearest store.
Things to be packed for a trip and the unpacking part of after coming back, are rather different though. Packing, you need to be able to think of every possible situation arising on the trip, while unpacking is just about turning your bag over and you're done!
Now, depending on the kind of person you are, your travel checklist could again be categorized on the basis of various different things. You might be someone who plans it on basis of importance of the objects you carry which could be rather subjective to each individual, but the most common factors to consider while packing are:
The nature of the destination:

whether you're going to a beach or a mountain spot, what you carry will be dependent on it

The purpose of your visit:

traveling for business means traveling light, carrying office-appropriate attire, including a pair of formal shoes, your work-related things like a laptop, files, paperwork, etc.

The purpose of the item:

depending on the amount of time you are there, if you are working out an itinerary, you can plan your packing on basis of what purpose the item serves on your trip – from being a wearable item, to being an edible one, or something for pure entertainment, etc.
Steering away from these though, since we are put to task to conjure a comprehensive travel list for you guys, without knowing any of the above, we're going to make our list on basis of the human body – going from top to bottom figuring out everything that you might need in general, or in an emergency situation.
Here goes:
HEAD

Shampoo
Conditioner
(Preferably in sachets that are small, fit anywhere, are lightweight, and can be disposed of after use)
Comb
Accessories like hairbands, sun caps, hats
Hair gel, if you like it



FACE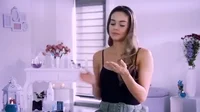 Facewash

Toothbrush, toothpaste, dental floss

Deodorant

Make up if you want it

Make up remover if you are carrying make up

A razor, tweezers, nose hair trimmer

Your glasses

Contact lenses if you wear them (and then contact lens solutions and the case to carry them in)

Your sunglasses

Chap stick / lip balm – an absolute must if you are traveling to a cold place

A moisturizer / cold cream

Earplugs for those who face pressure issues on flight

TORSO/BODY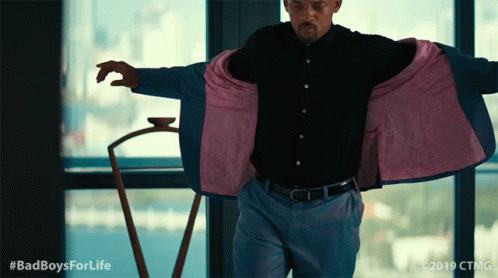 Most of this will cover clothes items like:
Shirts / t-shirts

Jackets, over-shirts, other outerwear

Trousers, denims, shorts,

boxer shorts

Night suit(s)

Rain jacket if the need be

Accessories like: watch, rings, bracelet, necklaces etc.

Belts, ties, scarves, hats, gloves
Apart from clothes, you could also need:
Hygiene products

Menstrual / feminine hygiene products

Condoms

Toilet rolls if you are someone who is very particular about it and aren't sure if your hotel might provide it

Same goes with towels
FEET Footwear – formal, informal, for hiking/walking/running, shoes,

sliders

, 
Apart from the things that you can categorize from top to bottom, there are a few categories of essentials that must be looked into as well:
These are:
ELECTRONIC ITEMS

Laptop / tablet and their chargers

Phone charger

Earphones / headphones

Electronic shaving kit if you use one

A flashlight for emergencies – although this hardly comes in use, having one in times of need can be a HUGE savior. We try to keep a small one handy always

Batteries for the flashlight / other devices

A portable charger / power bank

A converter / adapter if you are travelling to a place where the sockets are different

Camera and related items:

Camera bag

Batteries

Charger

Memory card

Lenses if you need them
TRAVEL DOCUMENTS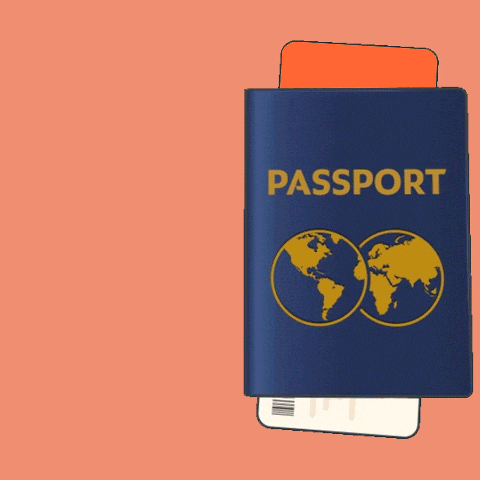 We are hoping that you don't need a checklist for this, but sometimes with so many things happening around, having this is convenient. So if you are planning your travel, especially abroad, double check that you've packed your:
Passport

Hard copy prints of your tickets

In the current scenario, a copy of your Covid vaccination certifications

Photocopies of all the above in your travel luggage

Travel tags for your bags in case they get misplaced at an airport – it helps with faster tracking

Foreign exchange currency

Any other necessary paperwork as mandated
MISCELLANEOUS (but important things to carry while traveling) ITEMS
Wallet / purse

Medicines that might come handy:

Pain relief ointments

Paracetamols

Medication for motion sickness, nausea, and vomiting

Medication for constipation

Medication for diarrhea

Oral rehydration solutions

Insect repellents – depending on where you are traveling

Any other prescription medication that you need

Sanitizers and extra masks

A water bottle

An ID proof

Some things to munch on while in transit

Chocolates, candies, chewing gum if you like them

An umbrella

A book to read

A pen – you never know when you're going to need one. Just please, keep a pen handy at all times

If you are traveling with a child, although we are no experts in this, but having a few toys along with the other essentials in a separate, accessible baby bag might help

A mini lock and key – in all honesty we haven't really had much use of this. But sometimes, especially if we are carrying valuable items like multiple laptops etc., it adds a sense of relief to put them under lock and key, so no harm in carrying one

Go old school and know that electronic gadgets can cause trouble sometimes, so having a notebook with the important contact details of people might be just as handy as having a map in hand

Plagiarizing from a film that we once saw, gentlemen with handkerchiefs is a rarity today, and one that you want to be a part of – so keep paper napkins, handkerchiefs, and napkins handy while traveling

Having a smaller version of a handbag for these kinds of things is always a good idea. This also means that while on your trip, you can carry the essentials with you when you walk out

Having visiting cards around is also not a bad idea, irrespective of the purpose of your trip. You really never know – you could run right into an exciting opportunity, or bump into an old friend or colleague…the possibilities are always there
Apart from these things, a few things that we like to check upon before we head out include:
Checking on the weather forecast so that we know if we need to carry more or less of some things

With unreliable networks, it is a good idea to download maps of the places we are visiting beforehand

Activating roaming / international calling on sim cards, credit cards, and debit cards should the need be

Turning off all electronic items in the house before leaving – including emptying out the refrigerator and turning it off in case of a long trip outside

Setting up an automated out-of-office E-mail if we're going to be away from work

Setting up adequate backup for pets and plants if we are traveling without them (of course we don't expect you to carry your plants with you – that was for pets only…although if you are truly attached to a plant, that's entirely your call!)
And with that, we end this super long post. Hoping that it helps you plan your next trip better and on that note…stay safe, and bon voyage!
Leave a comment